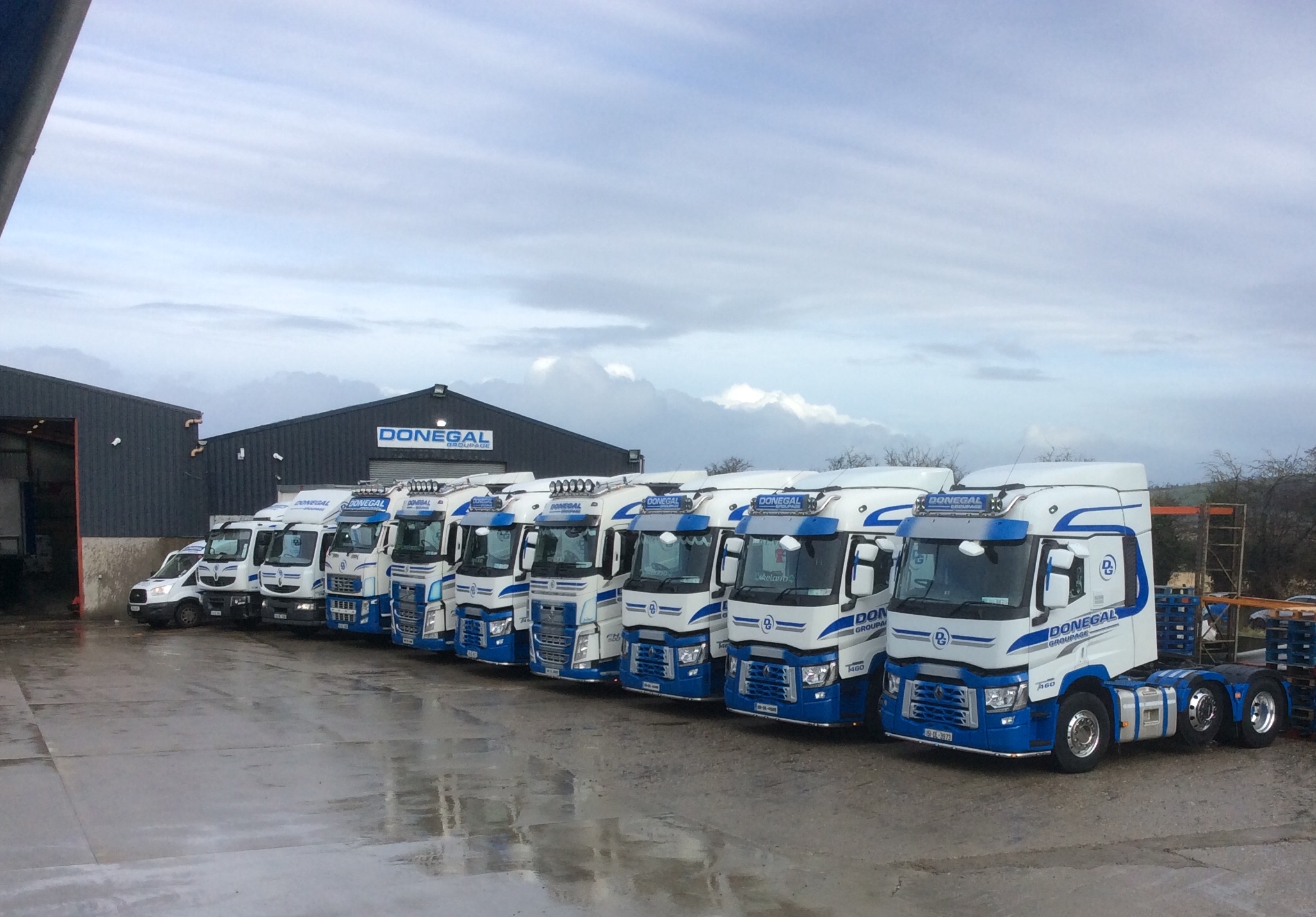 Donegal Groupage runs a modern fleet of six articulated trucks, three rigid trucks and two vans as well as 11 standard curtainsiders and four double decker curtainsiders. Always immaculately turned out, the trucks are controlled by satellite tracking while tail lifts and electric pallet trucks are other features.
"We have three Volvo and three Renault artics. We bought our Volvos from McDonnell Commercials in Monaghan and Dennison Commercials in Ballyclare and our Renaults from Setanta Vehicle Sales in Dublin," Jolene says.
"Two of the rigids are also Renault, while our vans are a Ford Transit and a Renault Master, which we recently purchased new from McMenamin Commercials in Letterkenny. We also have two new SDC double deck curtainsiders from Hireco in Dublin and Belfast, complete with our blue and white livery.
"The double deckers can hold 44 pallets compared to a standard curtainsiders' 26. Two of the double deckers do 16-18 daily collections between them, while the other two do six nightly collections between them."